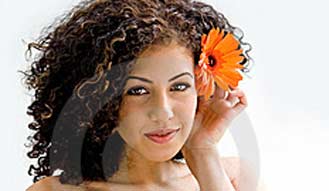 Price List
Shampoo
$10
Wash & Blow Dry
$28 &up
Wash, Blow Dry,
& Style
$38 &up
Trim & Style
$50 &up
Cut & Style
$65 &up
Men's cut
$25
Updo
$65 &up
Treatments
$15 &up
| | |
| --- | --- |
| Colour: | |
| Retouch Permanent | $55 &up |
| Retouch Semi-Permanent | $65 &up |
| Full Head | $85 &up |
| Partial Highlight | $75 &up |
| Half Head Highlights | $95 &up |
| Full Head Highlights | $145 &up |
| | |
| --- | --- |
| Relaxers/Perms: | |
| Relaxer | $75 &up |
| Virgin Relaxer | $90 &up |
| Texturizer | $75 &up |
| Permanent wave | $80 |
| | |
| --- | --- |
| Extensions: | |
| Single Track | $18 |
| Half Head | $85 &up |
| Full head | $130 &up |
Quality
At Depicted Beauty our goal is to preserve the integrity of your hair while we work with you to achieve your vision and maximum satisfaction!
Let us help you shape and maintain your hair whether low cut, curly, kinky, pressed or locs. We will teach you how to nurture your hair and revitalize your natural curl by keeping it properly hydrated and using the products that work best for you! Believe it or not but there are over 100 different hair textures! Realizing this, we understand that every client is unique and therefore requires products that compliment their own hair type. At Depicted Beauty we don't believe in 'Bad Hair', let us bring out the natural beauty in your hair.
We use some of the best and most versitle products which agree with both the fine and limp to even the most stubborn hair. Such professional products include Vitale Pro (relaxers and styling products), Matrix, Goldwell, Subrina, Affirm (Fiber Guard), & Mon Platin.
For those of you who love the natural look, we specialize in natural hair.
Styling, Weaves, & Extensions
Thinking of a new look or would just like to add fullness or length? Well, you've come to the right place, we have an experienced weave technician who will help create that new look for you (also experienced in hair braid design!).
Damaged or Troubled Hair
Maecenas sed felis id elit bibendum bibendum. Nulla et diam libero, non ullamcorper dui. Cras blandit mattis ultricies. Ut sit amet sem et ipsum sollicitudin luctus ac a nulla. Etiam cursus tincidunt massa, a pulvinar ligula gravida a.